Click here to go to the Android home page, where you can download this program. Below is a picture of Android's main window, showing the article chooser and download queue.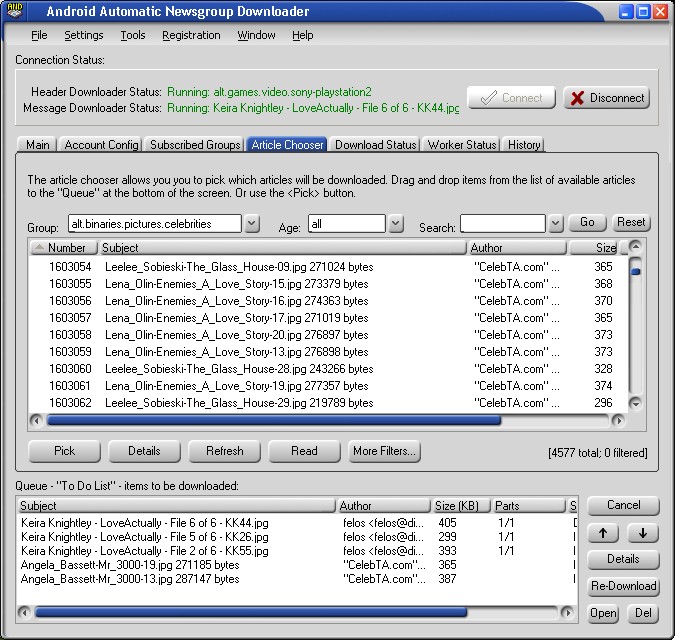 During this test download, I selected five files from the alt.binaries.pictures.celebrities newsgroup and added them to the download. Three pictures of Keira Knightley and a couple of Angela Bassett. Here's a quick sample of the pictures that Android downloaded:
| | | |
| --- | --- | --- |
| KK44.JPG | KK26.jpg | KK55.jpg |
Looking to download something larger, like a MPEG file? Then let's go over to the alt.binaries.video.music newsgroup and download some music videos.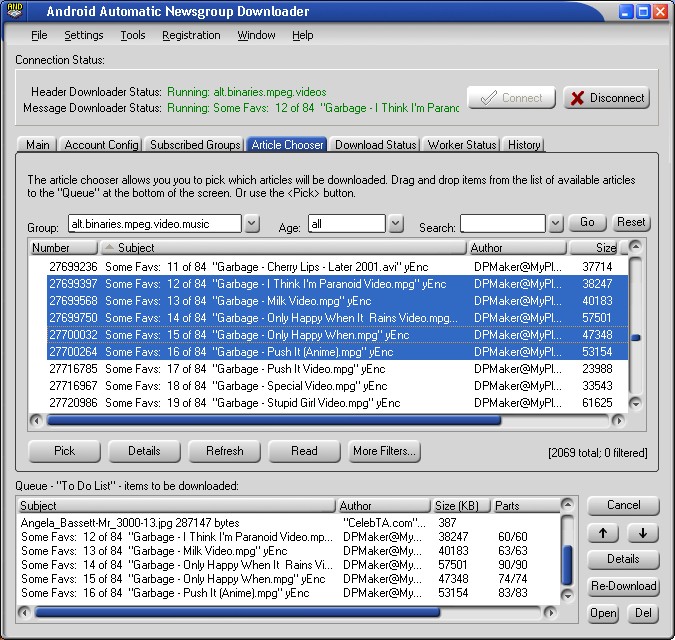 In the above shot, I selected several music videos by "Garbage" and added them to the queue. Android includes lots of statistics and status pages. Here's a couple of shots of the worker status (Android is multithreaded, so there are several threads downloading newsgroups at once) and the download status pages:
Of course, there's a lot more to see than this, and Android is good for download much more than just celebrity pictures and music videos! For example, you can use Android to download TV Shows, Software, DVD and CD images, games, mp3 music files, and more!